Clay, Josh and Dursin talk switch-pitching, past (and passed) pets, and some comics. Plus, Boba Fett finally doing stuff.
Discussed in this Episode:
Click on the covers above to buy these and other great books from TFAW.com and help The League out!
Check out this great video game Kickstarter: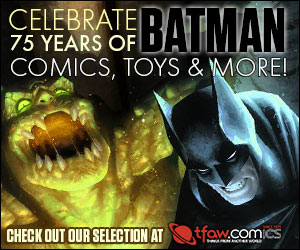 Get $1 off your purchase of 3 or more tickets to Jurassic World with promo code: TREX. Offer valid 6/2 - 6/14 11:59 PM PST or While Supplies Last. Terms Apply.